The CANCER? It's THEM!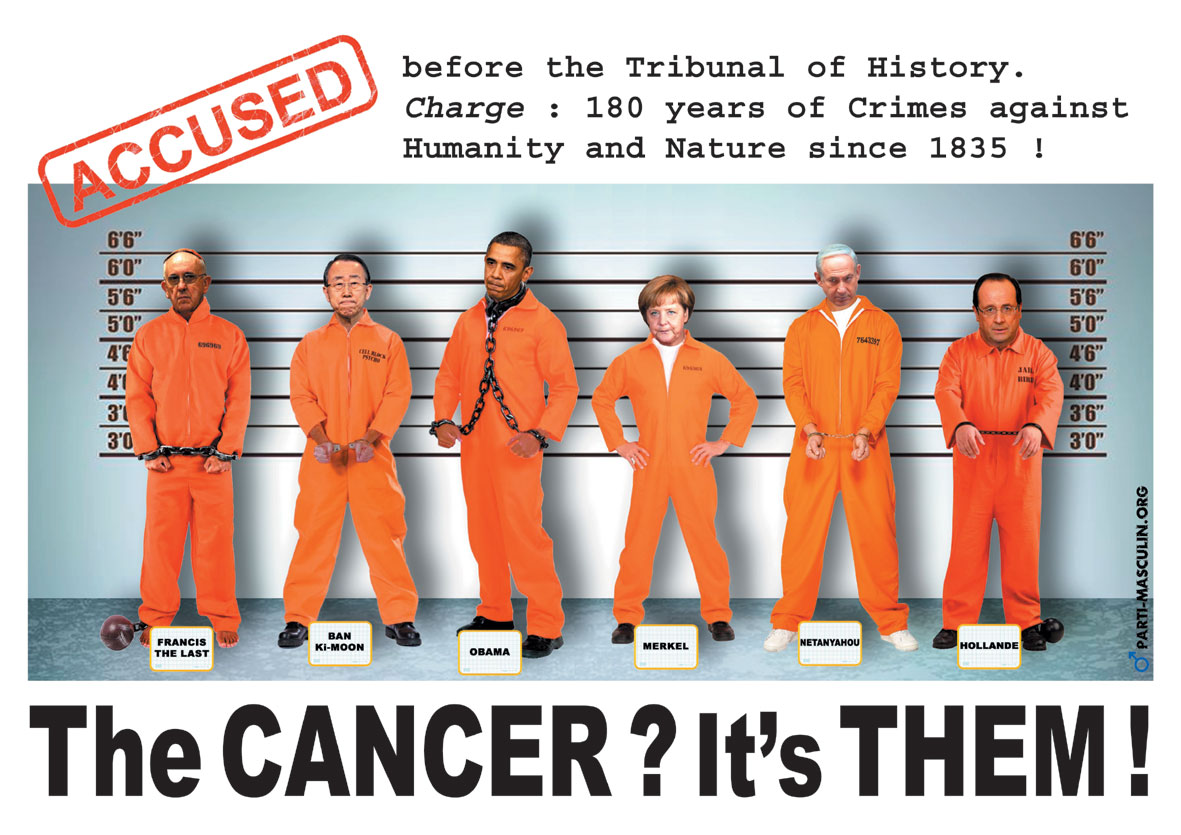 Here is the retort of the Masculin Party to the Great Pacifi... er DEMON-crat, Obamachine-gun, Master of the Drones, the Shame of Africa!
Indeed the Devil Peace Prize declared the 20 August 2014 that the Caliphate* « is a cancer »!
Objection, Your Horror!

The CANCER? It's YOU!
Consequently:
Francis the last, Ban Ki-moon, Obama, Merkel, Netanyahou, Hollande and all your associates and lackeys, you are ACCUSED before the Tribunal of History.
Charge: 180 years of Crimes against Humanity and Nature since 1835**!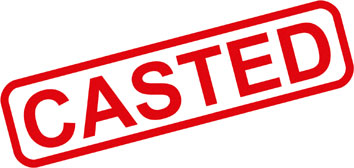 And...
Masculine Party (Friends-Brothers) of the BNP (Brand New People)
21 August 2014 – David – contact@parti-masculin.org
________________________
* « Islamic State » also known as ISIS, or ISIL.
** Do you want to learn more about 1835? Please follow that link: 1835 : LE tournant.
Avertissement :
Nous vous rappelons que nous vivons en pays occupé :
"Les murs ont des oreilles...".